Berwick-Upon -Tweed calling Råneå
Welcome to a talk about the digital residency between Råneå/Sweden and Berwick/England
When.
10th of June
CET (Swedish Time) 14.00 – 15.00
UTC (English Time) 13.00 – 14.00
EET (Finnish Time) 15.00 – 16.00

Where.
Zoom

Who.
Mats Wikström, artist
Morag Eaton, artist
Javier Rodriguez, artist/producer
Hanna Isaksson, manager Resurscentrum för konst and project leader Swedish Lapland AiR
James Lowther, Head of Visual Art, Berwick Visuals Art

Organizers. Resurscentrum för konst and Berwick Visual Arts
During the spring in 2021 artists Morag Eaton from Berwick, England and Mats Wikström, Råneå, Sweden, conducted a digital residency. We would like to invite you to this talk to share our experience and process with you.

The idea from the beginning was a residency exchange between the organizers Swedish Lapland AiR and Berwick Visual Art. But when the pandemic put a temporary end for travelling, we had to rethink and make a new plan.

We still thought that a digital exchange would be a good opportunity for two artists to learn about each other's practice and the creative communities they are part of. We wanted to explore what skills and experiences the practitioners could share and learn from each other to inform how new ways of working within our rural creative communities could benefit local cultural production.
In this talk we as organizers will share our experience of working with a digital residency and the artists will share their process.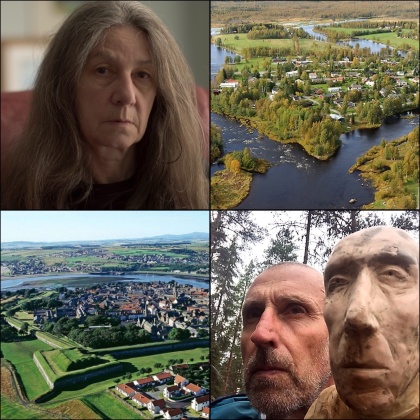 Printmaker, resident in Berwick-upon-Tweed, a town in England that is almost Scotland – in a region known as 'The Borders' which spans the two countries. 'The Borders' has a cultural identity beyond it's political borders. 'The Borders' is an area lawless for centuries, and rich in folklore and superstition. The contemporary reworking of these tales, and those of folklore and superstition in general, is a continuing theme in Morag's work.

Her ongoing collaboration with Gnaomi Siemens, New York poet and translator, has led Morag to explore other areas of literature and use new artistic methods to visually interpret Gnaomi's translations.

Additionally, Morag runs a gallery in Berwick-upon-Tweed with her partner, the painter Dave Watson.

foldyard.co.uk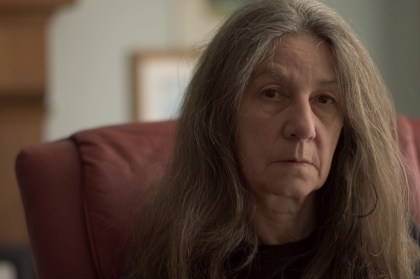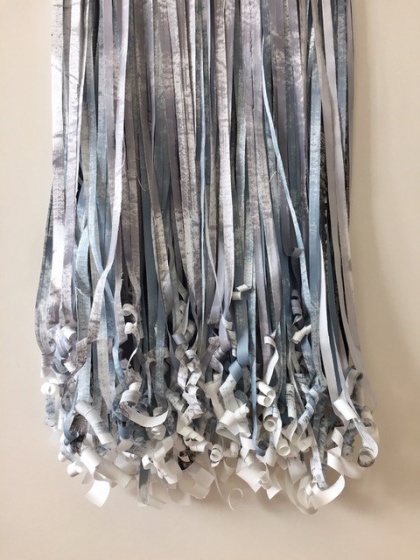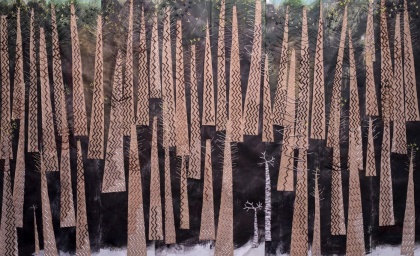 Mats Wikström, born 1954 in Stockholm. Living and working outside Råneå in north Sweden.

Mats have been working in a broad field of artistic techniques from the 1990s when be began his artistic career after a decade of serving politicians in the bureaucracy.

Lately Mats is more and more into wood sculpting and carving. Sometimes working in big scale, sometimes small. This branch of artistic work is combined with music; writing lyrics, composing and singing in different contexts.

Another interest for Mats is folk art, he is curating exhibitions and have his own collection. Mats is also organizing cultural events, recently the Ranea biennale 2020 with events along the Ranea river valley.

mats-wikstrom.com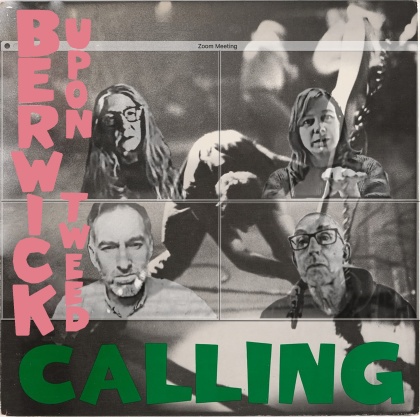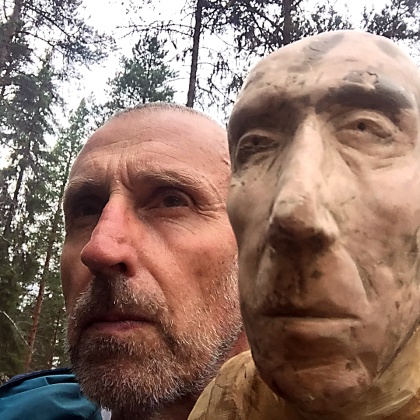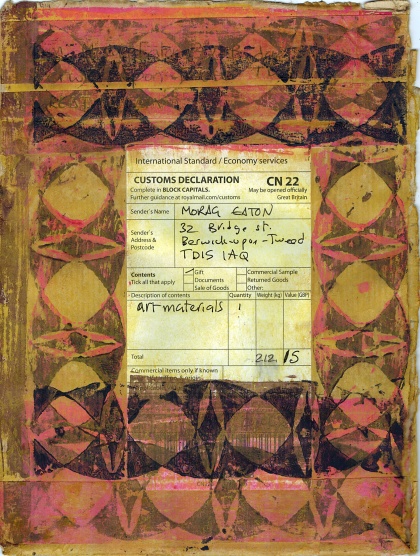 Javier Rodriguez aka Standart Thinking ( Venezuela/ Uk ) has been working intermittently in the nordic latitudes for over 3 years. Looking at the intersection of art, culture & ecology as fundamental pillars to activate sustainable development processes, his practice places particular interest in the rural domain and the potential for innovative approaches to reshape traditions int the future.

His journey to Norrbotten and the arctic region started with a collaboration with Northern Sustainable Futures, a young organisation, part of Swedish Lapland Air residency network. During this time he had the opportunity to meet practitioners and institutions across the nordic region which has led him to co-activate various collaborations and projects including this exciting initiative, and most recently his more ambitious project Cultural Paths.

In 2018 James Lowther went on research to find potential arts organisations in Northern Sweden to develop networks . It was through this research that he met Javier. The meeting sparked synergies and common interests related to the rural dimension which led to a further invitation for Javier to come to Berwick to do a period of fieldwork and find correlations of practice between the two regions. This facilitated an understanding of Berwick's local creative ecology and active community members. The connections and sensibilities between Morag and Mats became increasingly evident, which led for this proposal and exchange to come to the fore.

www.culturalpaths.org
www.standartthinking.com