NORRBOTTENS MUSEUM IN LULEÅ
Residency programme.
The ongoing project "Residence-in-Nature" (2018-2019) is run by Norrbottens museum in collaboration with artists Åsa Jungnelius and Lisa Torell. The residency, based in Lainio, considers the artist-in-residence as a starting point, a developer of working methods within a sparsely populated geographical site. It is an artist-driven experiment using a 1:1 scale: we invite art practitioners from different disciplines and backgrounds to live side by side and work in peculiar and specific environments.

Location.
Norrbottens museum has two headquarters: the exhibition spaces are located in the city centre of Luleå, while the archives (documents, images, artworks, etc..) are in Björkskatan's neighbourhood. Both of them are well connected by public transports.
Continue reading here >>

Disciplines & topics.
Contemporary art | art & nature | installations | performances

Technical equipment.
Within our working team there are two museum technicians with specific skills in carpentry.

Network.
International Council of Museums (ICOM) | Residence-in-Nature (RIN)
Currently by invitation only.
About us.
Norrbottens museum is a regional institution opened since 1886 and currently located in the city centre of Luleå.
Today the institution employs a team of professionals dealing with research, education, documentation, exhibitions, cultural heritage (archeology, architecture, art, arts & crafts...) and more.
Other than its collections, the museum is responsible for the regional art collections, the archives of the local associations and the regional cultural heritage.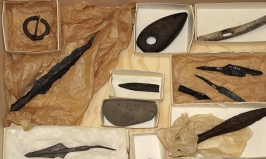 Archeological findings © Norrbottens museum, Åke Åström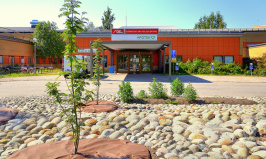 Norrbottens museum, Björkskatans hälsocentral © Norrbottens museum, Ákos Mester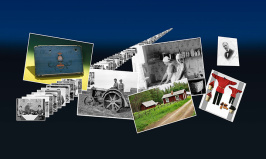 Photographic archive © Norrbottens museum, Staffan Nygren