A residency in Jokkmokk dedicated to jewelry design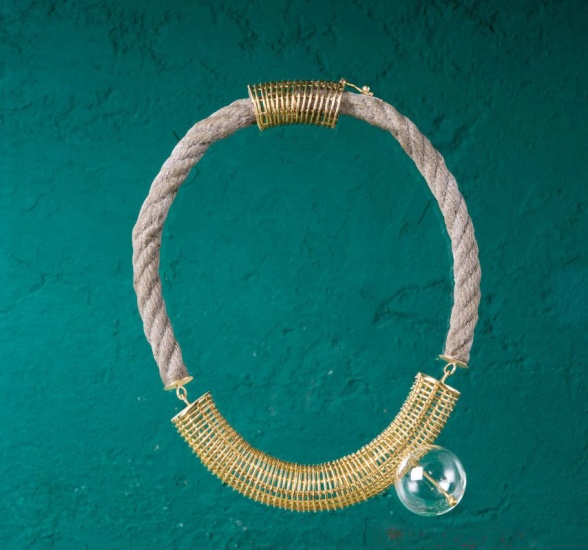 The Architect and Designer Nahiot Hernandez was born in Caracas (Venezuela) and, since 2011, she has been based in Italy, where she collaborates with the haute couture maisons both in Rome and Milan.
Thanks to her education, she is very creative and used to see everything surrounding her as a potential source of inspiration capable of creating spaces as well as accessories.
Her craftsmanship is characterized by the use of geometric forms, which are an essential part of the object, and by the combination of different materials, chosen according to the formal aspect she wants to obtain. In this process, also conventional materials can generate innovative results when elaborated in a new way.

Her accessories are inspired by a minimalist structure, with great attention to the formal volumetric aspect of their pieces. They are expertly fusing global cultural references with craft techniques, always looking for a balance between geometric and organic forms, thus generating
sober and elegant elements.
From 2017 she started producing entire collections, exhibited in several contemporary jewelry contests held in Milan, Bucharest, Beijing, and Cremona. Recently, her work has been selected by Italian The Vogue Talent Contest Who is on next? 2019, which is a platform interested in scouting emerging designers worldwide. In July 2019, that work was also exhibited during the Rome Fashion Week by Altaroma.