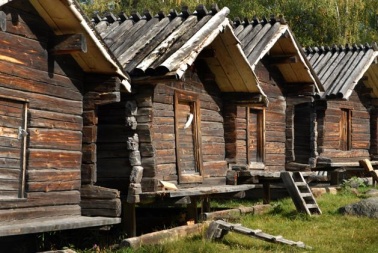 A brief history
Arvidsjaur, seat of the municipality bearing the same name immediately recalls its original meaning in the Sami language: "generous water". The wild nature of the area is a significant life source for the Sami people living here for centuries fuelling their economy on hunting and fishing.
The first settlers moved to the region back in the 16th century to trade and resell furs as well as to establish farms. The town is located 200 km under the Arctic Circle in the inland region of Norrbotten enjoying a subpolar climate. It has a population of 6400 inhabitants scattered in an area of 6000 km2 (around 1 inhabitant per km2). The economy is primarily based on public and private services, including a military unit, national call-centres, trade and tourism. Mining and forestry are also present.

Remarkable facts about Arvidsjaur
Cultural heritage. Being an ancient Sami region and later a settlers centre, Arvidsjaur still preserves an interesting architectural heritage concentrated in a district called Hembygdsområdet not far from the town's centre. It comprises historical wooden buildings dating from the 16th to the 19th century such as Lappstaden, a series of wooden huts built by the nomadic Sami people used when visiting the church in Arvidsjaur.
Nature. Is one of the prevailing elements within Arvidsjaur's surroundings. During winter all snow-related activities are available for locals and tourists alike such as snow-scootering, skiing (both cross-country and downhill), fishing and dogsledding. When summer arrives, it is possible to explore forests, visit rapids (Trollforsen), rivers and organise barbecues surrounded by nature.

How to get here
By plane. Just 10 km outside the city centre, there is an airport connecting Arvidsjaur to Stockholm (2h 10min) and Lycksele (30min). In winter time, Arvidsjaur airport operates direct flights from Munich, Stuttgart, Frankfurt, Hannover and Birmingham.
By train. In summer time, it is also possible to reach the main railway by bus (to Jörn, 70km East of Arvidsjaur).
By bus. Provided with a bus station (Länstrafiken Norrbotten), Arvidsjaur is well-connected to other cities in the region such as Piteå (1h 40min/ 2h), Arjeplog (1h), Luleå (2h 40min), Boden (2h), Skellefteå (3h 30min), Pajala (7h) and Gällivare (4/6h). Check the website in order to plan your trip and discover all the available destinations.

Local websites
www.arvidsjaur.se | www.visitarvidsjaur.se

Our residency host and info about the program
Northen Sustainable Future >>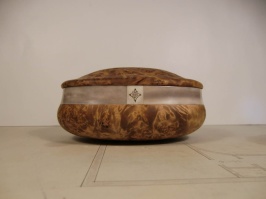 Gallejaur natural and cultural reserve