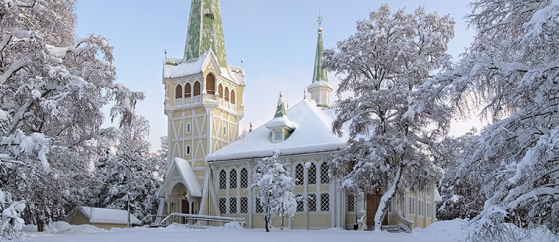 Residency programme.
The aim of the residency is to get acquainted with the multidimensional life of Jokkmokk. This is a place where mountains meet rivers and forests, traditional reindeer husbandry and business companies live side by side and multi-culturalism is a fact.
The artist needs to be independent, but there will be facilitators who will organise the studio visits (the studio is available for 30 days).

During the stay, the artist will have the possibility to visit the Vattenfall hydro power plant in Porjus, a reindeer husbandry company, the Ájtte museum and local artists' studios.


Location.
Jokkmokk is a village situated above the Arctic circle in Swedish Lapland. It offers an inspiring environment with magnificent sceneries and a modern and traditional culture (Sami and Swedish).
Get to know more about the city >>

Disciplines & topics.
Primarily Visual arts

Accommodation.
A single room with shower and kitchenette at the Sami education centre.
The residency is for one artist.

Studio information & technical equipment.
20 square meter equiped studio. Access to the workshops at the Sami Education Centre.
About us.
The department of Culture & Leisure within Jokkmokk's municipality, in cooperation with the Sami Education Centre, is in charge of a residency programme for artists and creative
professionals.
Sámij åhpadusguovdásj is a sámi education centre with the aim to promote sámi education.
The education centre serve both the individual for futher education as well as common activities, sometimes together with other institutions in order to diversify the sámi culture and the knowledge about sámi to a larger context.
Sámij åhpadusguovdásj is a school with a long history back to mid 1940s.
Today the school offers one-two years studies in duodji (sámi handicrafts), sámi languages, some courses about reindeer husbandry and other courses related to sámi culture.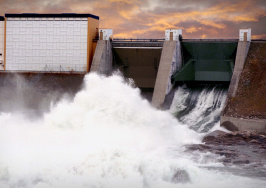 Hydro power plant in Porjus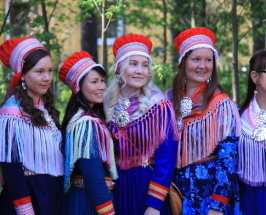 Last day of school at the Sami Education Centre (2016)