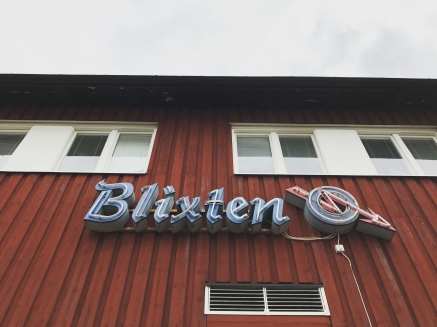 A brief history
The city of Boden, the word meaning "small building" or "shop", is already mentioned in documents dating from the 16th century when it was a small trading centre in the North. Its first identity is linked to one of the main natural resources found within Norrbotten: at the end of the 19th century, the city was born as a railway junction carrying metals extracted from the mines in the Northern part of the country. A century later, it became a defense point against potential enemies (especially Russia), and a fortress was built. Developed and populated over time, it acquired the status of a city after WWI and in 1971, of municipal seat (Bodens kommun).

Remarkable facts about Boden
Military life. Today, Boden is still a military centre hosting the largest garrison of the Swedish Army with a city district entirely destined to this purpose. To discover more about the history of this area, the Defense museum (Försvarsmuseum) is the right place to visit.
Culture. Besides the military, Boden is a place offering an interesting cultural life through contemporary art exhibitions in Havremagasinet. Classical music is another strenght the city has to offer, and Björksalen is the perfect space where concerts and musical events can be enjoyed.
If you're curious and interested in mopeds and other memorabilia coming from the recent past, you can visit Patinamuseet and enjoy a fika at the Ruter Retro cafè, an American-vintage place just next to it.
Multiculturality. Is a fact in Boden and Sweden. Despite the decreasing population that Boden experienced due to the constant disarmament of the military complex, Boden has been hosting people coming from all over the world, giving the city an international mood.

How to get here
By plane. The closest airport is located in Luleå, about 40 km away from Boden (30/40min with car).
By train. Boden has a train station, connecting it to the main towns of the area and to the capital. Main destinations: Stockholm (11/12h); Abisko (5h); Narvik (Norway: 6h 30min); Kiruna (3/4h); Luleå (35/40min).
By bus. Länstrafiken Norrbotten directly connects Boden to many cities and towns such as Luleå (50min), Jokkmokk (2h) and Gällivare (4h).

Local websites
www.boden.se | www.upplevboden.nu

Our residency host and info about the program
Havremagasinet >>