STUDIO ACUSTICUM IN PITEÅ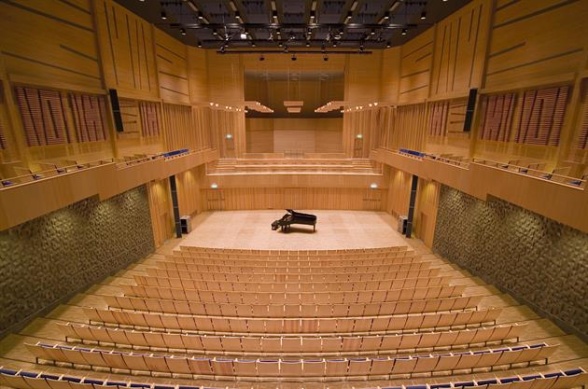 Residency programme.
WELCOME TO OUR SOUND ART RESIDENCY! We are looking forward to having you for a long period here at Studio Acusticum in Piteå. Below you will find all the information you may need about the concert hall and other areas available.

We hope you will like it!
Roger and AnnaCarin, concert hall's staff.

Location.
The residency programme is based in Piteå, Norrbotten. The closest airports are located in Luleå and Skellefteå, and there are a lot of local bus connections. You can find further information on Piteå kommun's website. More facts about the town are available here >>

Disciplines & topics.
Sound art | music | sound installations

Accommodation.
Under construction.

Studio & technical equipment.
Studio Acusticum. The building, owned by the municipality of Piteå, is one of Northern Europe's most modern concert halls interested to offer the best conditions to host concerts as well as audio and video recordings.
Orgel Acusticum. A modern organ, property of LTU (Luleå Tekniska Universitet), was installed and inaugurated in October 2012. The instrument, built directly on site is located in the largest concert hall of Studio Acusticum and it enables activities referred to music composition, interpretation, but also high-level education and research.
Ensembles. In this cultural environment, professional ensembles such as Norrbotten Big Band, Norrbotten NEO, Norrbotten Chamber Orchestra, Piteå Chamber Opera and Church Opera, and Erik Westberg's Vocal Ensemble are already working with us.
Spaces. The following spaces are the most interesting for the artists-in-residence at Acusticum:
concert hall (600 people, height-adjustable ceiling and organ)
Blackbox (300 people, ochestra pit, grandstand)
Orchestra room/ Reharsal space (50 people)
Music High School hall (250 people)
Music High School organ hall (100 people)
Two big dance halls (350 m2)
One small dance hall (245 m2)
"Company-town". Close to Studio Acusticum there is a small "company town": a growing hub of creative companies within Norrland. This is a point of reference for professionals involved in education, research and companies working with sound, music, dance, media, technology dealing with national and international clients.

Artists within previous residencies.
Karl Sjölund
Vivian Caccuri

Residencies network.
Swedish Lapland AiR
Currently by invitation only.
About us.
Opened in 2007, Studio Acusticum is a multifunctional space located in Piteå. It is a concert hall, but also a place to practice, produce music and conduct research.