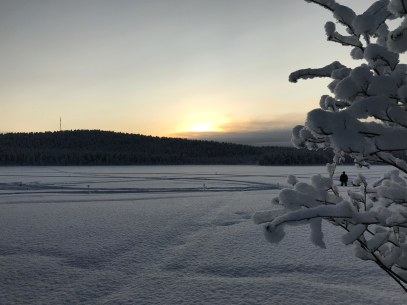 A brief history
Jokkmokk (Jåhkåmåhkke) is the regional centre in the municipality of Jokkmokk, located north of the Arctic Circle. It is Sweden's second largest municipality. The Sami people and the settlers have lived here side by side for centuries.
The name Jokkmokk is found in tax rolls from the 16th century, and Jokkmokk Winter Market, which nowadays is a renowned tourist attraction has a history that can be traced back to the beginning of the 17th century. However, Sami indigenous people have inhabited the area since time immemorial. Today, the municipality is an important Sami gathering point. In recent years, Jokkmokk experienced an increased influx of people coming from other countries, becoming more multicultural than ever. Jokkmokk, is very close and tied to its natural surroundings; forests, lakes, rivers and mountainous areas within the municipality are easily reached. The town also offers closeness to people and its community. It has a small-scale business sector, with many emerging businesses with a clear and resposible sustainability profile. The Ájtte, Svenskt Fjäll- och Samemuseum which also includes the Sami Education Centre and Sámi Duodji, the Sami crafts foundation, are all situated in Jokkmokk. Despite its small size, the town has a rich cultural life.

Remarkable facts about Jokkmokk
World heritage. A large part of the world heritage of Laponia is situated in the municipality of Jokkmokk. Laponia is a combined cultural and natural world heritage, where the Sami indigenous people still operate.
Nature. Nature in Jokkmokk is magnificent, with Greater and Lesser Lule Rivers, mountains and four national parks: Stora Sjöfallet, Muddus, Padjelanta and Sarek. Winter tourists as well as summer tourists find extraordinary experiences here.
Business. Jokkmokk has a diverse business sector, with a history of forestry and hydroelectric power plants. In recent years an expanding tourism sector has been developing. There are many reindeer husbandry companies in the municipality and businesses within the cultural and creative sector are increasing each year. Nationally, Jokkmokk is one of the most successful locations when it comes to business start-ups.

How to get here
By plane. In Jokkmokk there is no airport: the closest ones are located in Luleå (about 180 km) and Kiruna (about 200 km).
By train. Jokkmokk is served by a train station, operating just during summertime (direct connections with Arvidsjaur and Gällivare) with the Inlandsbanan line. Otherwise one must take the train from Luleå/Kiruna/Gällivare to Murje (60 km from Jokkmokk), and connect with the bus n. 43 that links Murjek to Jokkmokk (about 1-hour trip).
By bus. The city is served by a bus station with direct connections from/to Luleå (2h 30min), Piteå (3h 30min), Östersund (9h 30min) and Gällivare (1h 30min). The service is run by Länstrafiken Norrbotten.

Local websites
www.jokkmokk.se | www.destinationjokkmokk.se

Our residency host and info about the program
Jokkmokk´s municipality>>>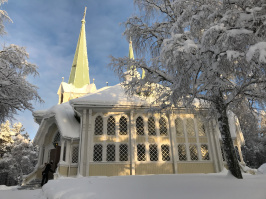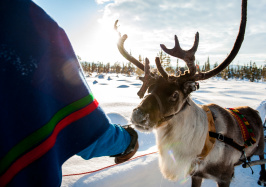 Lola Akinmade Åkerström/imagebank.sweden.se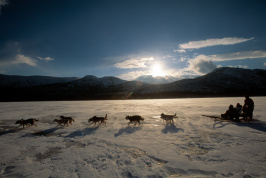 Staffan Widstrand/imagebank.sweden.se