Mats Wikström | Morag Eaton
A digital residency between Råneå/Sweden and Berwick/England
The digital exchange is an opportunity for a creative practitioner based in Råneå and Berwick-upon-Tweed to learn about each other's practice and the creative communities they are part of within their respective rural localities.

We are interested in finding out what skills and experiences the practitioners can share and learn from each other to inform how new ways of working within our rural creative communities could benefit local cultural production.
The Råne River Valley in northern Sweden offers a stunning natural environment, rich cultural history and a forest river. The Råne River runs from the foot of the Dundret mountain in Gällivare, to the Gulf of Bothnia and the Råneå archipelago – a distance of approximately 230 km.

Berwick-upon-Tweed, is Englands most northerly town, in the rural county of Northumberland. The town is rich in cultural history and is surrounded by a series of medieval town walls and Elizabethan ramparts. Like Råne River Valley, The River Tweed runs through the town begins it's journey in Scotland and before entering the North Sea at Berwick-upon-Tweed.

Both towns are located close to borders, with Berwick only 4 km away from Scotland and Råneå about 90 km from the Finnish border.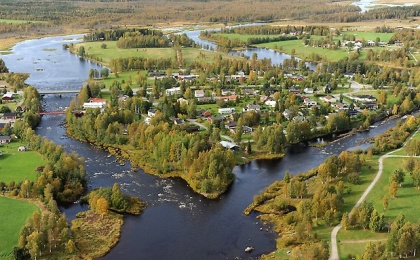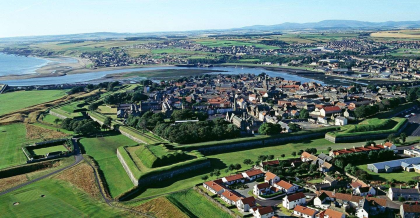 Printmaker, resident in Berwick-upon-Tweed, a town in England that is almost Scotland – in a region known as 'The Borders' which spans the two countries. 'The Borders' has a cultural identity beyond it's political borders. 'The Borders' is an area lawless for centuries, and rich in folklore and superstition. The contemporary reworking of these tales, and those of folklore and superstition in general, is a continuing theme in Morag's work.

Her ongoing collaboration with Gnaomi Siemens, New York poet and translator, has led Morag to explore other areas of literature and use new artistic methods to visually interpret Gnaomi's translations.

Additionally, Morag runs a gallery in Berwick-upon-Tweed with her partner, the painter Dave Watson.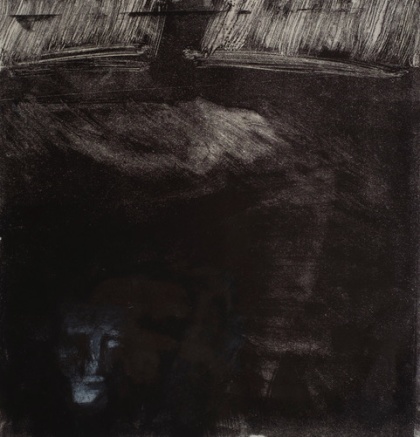 Mats Wikström, born 1954 in Stockholm. Living and working outside Råneå in north Sweden.

Mats have been working in a broad field of artistic techniques from the 1990s when be began his artistic career after a decade of serving politicians in the bureaucracy.

Lately Mats is more and more into wood sculpting and carving. Sometimes working in big scale, sometimes small. This branch of artistic work is combined with music; writing lyrics, composing and singing in different contexts.

Another interest for Mats is folk art, he is curating exhibitions and have his own collection. Mats is also organizing cultural events, recently the Ranea biennale 2020 with events along the Ranea river valley.