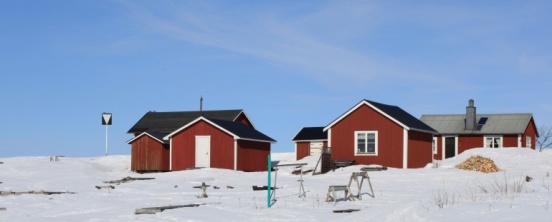 A brief history
Piteå is named after the river crossing the district. It was founded in the 17th century and originally located where the historical village of Öjebyn is today. The city was moved to its actual location after big fires emblazed the town in 1666. At the beginning of the 18th century, it was burnt down again during the Russian Pillage, so not much of the original features are left. It has a population of 20.000 inhabitants (40.000 within the whole municipality), and the current economy is mainly based on the forestry industry and activities connected to the harbour.

Remarkable facts about Piteå
Culture. One of the most significant places of Piteå is Öjebyn, a 'church town' founded during the 17th century: the old church of the city, some historical wooden buildings and the 'Land management high school' are places to visit. .
The town boasts an interesting musical scene thanks to the music university programme and to the International Orchestral Academy (from LTU university) located within the modern campus and equipped with a wonderful auditorium. Piteå is well known also for its linguistic tradition, a peculiar dialect called pitemål not widely understood outside the city limits.
Pitepalt. Is the most typical gastronomic specialty of Piteå (pitepalt ), a sort of dumpling made out of flour and potatoes. It is served plain, filled with meat or kneaded with blood (blodpalt) and available to purchase at the supermarket or served at the local restaurant 'Paltzeria'.
Tourism. The town of Piteå is a touristic destination both in winter and summer. During the cold season it is possible to practice sports such as cross country ski, dog sledding or ice skating. During the warm season Piteå is a popular destination for its archipelago. Being a seaside resort, it is also known as the "Riviera of Norrland".

How to get here
By plane. The closest airports are located in Luleå, around 50 km away from Piteå, and Skellefteå (around 100 km): there, one can find direct connections from/to Stockholm, Göteborg and Tromsö (Norway).
By train. Piteå is not provided with a train station, but one can go to the nearest one in Älvsbyn, 50 km away from Piteå: from there, connections from/to Stockholm (night train, around 12h) are available daily.
By bus. Available bus connections from/to: Luleå (1h); Boden (2h with one change); Jokkmokk (3h 15min); Umeå (3h 15min) and Haparanda (3h 15min).

Local website
www.pitea.se

Our residency host and info about the program
Acusticum >>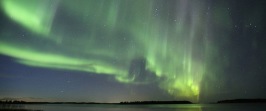 The Norther lights in Piteå. Photo by Hansi Gelter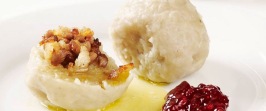 Pitepalt filled with meat and served with lingonberry sauce